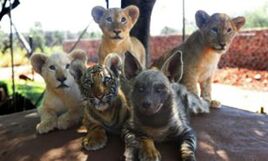 ---
WELCOME TO THE JUNGLE!
---
2022-23 Fall/Spring session
has rolling enrollment. Join anytime!


---
Team Tryouts Friday March 31st 5:15-6:15
SOMERSault Jungle has teams for: Ages 4 & up, Beginner to Advanced!
Pre-registration required. Click link below or register through your parent portal.
$20 cash registration fee to be brought in with gymnast.
---

NOTE: We do NOT follow the school calendar for holidays and closings.
Please see our calendar below for our scheduled closings.
Sign up for our business weather alert closings at ctweather.com

(Closing information will also be posted on website calendar below)



​SEE CALENDAR BELOW
​FOR SCHEDULED GYM CLOSURES & OPEN GYM DATES
*open gym is for registered students only*
​As COVID numbers are at an increase, we want to be extra vigilant in ensuring the ability to keep our students active in the gym and most importantly safe and healthy. This needs to be an effort on the part of our staff and our gymnastics families.
Reminders: PLEASE do not send your child to the gym if they are not feeling well or experiencing any symptoms. Please know that if our staff notices a student with symptoms they will remove them from class and send them home. We would rather that we do not have to disappoint a child already in the gym by doing this, so please keep them home.
Please have everyone sanitize their hands on the way in and out of the building.
PLEASE limit spectator time and numbers. We have asked that all students are dropped off for class and that siblings are not brought in to watch classes. The reason we ask this...the less people that are in building, the less likelihood of a possible exposure.
We appreciate everyone's support, cooperation, and understanding. Hopefully soon this will all be behind us!
Thank you!!!
---
CONGRATULATIONS
TO OUR "MISS" BELLA McCAFFREY!
OFFICIALLY SIGNED TO
FAIRMONT STATE UNIVERSITY
​TUMBLING TEAM!
---
2022 Pink Invitational Fundraising

​Our team is going Above and Beyond for the women of Unite for HER! Help us to reach our fundraising goal in support of breast and ovarian cancer patients. 100% of donations will fund life changing integrative therapies and services, like counseling, nutrition, fitness, and more. Make an impact by giving what you can, or sharing our page link with friends and family to spread awareness!
#PinkInvitational2022 #byHERside #AboveandBeyond
---


CONGRATULATIONS TO OUR 2021 USAG XCEL GOLD STATE CHAMPIONS!
Julia Barcellos: Bars & All-Around Champion
Riley Fusco: Bars, Floor, & All-Around Champion
​Natalie Lanouette: Beam Champion
Rilee Kopie: All-Around Bronze medalist
Nicole Thomann: Floor Champion & All-Around Bronze medalist
Taylor Mynahan: All-Around Silver medalist
Nicole Fronek: Bars & Beam Champion, All-Around Silver medalist
Ella Ryll: Bars & Beam Champion, All-Around Silver medalist

CONGRATULATIONS TO OUR
​REGIONAL TEAM QUALIFIERS!!

JULIA BARCELLOS-SUPER 7 CT XCEL GOLD TEAM MEMBER
RILEY FUSCO-XCEL GOLD ALLSTAR
RILEE KOPIE-XCEL GOLD ALLSTAR
NICOLE FRONEK-XCEL GOLD ALLSTAR
HAILEY VINCENTI-XCEL SILVER ALLSTAR



---
We would like to extend a heartfelt THANK YOU to all of our Jungle families for their support through the COVID-19 pandemic!!
#JUNGLESTRONG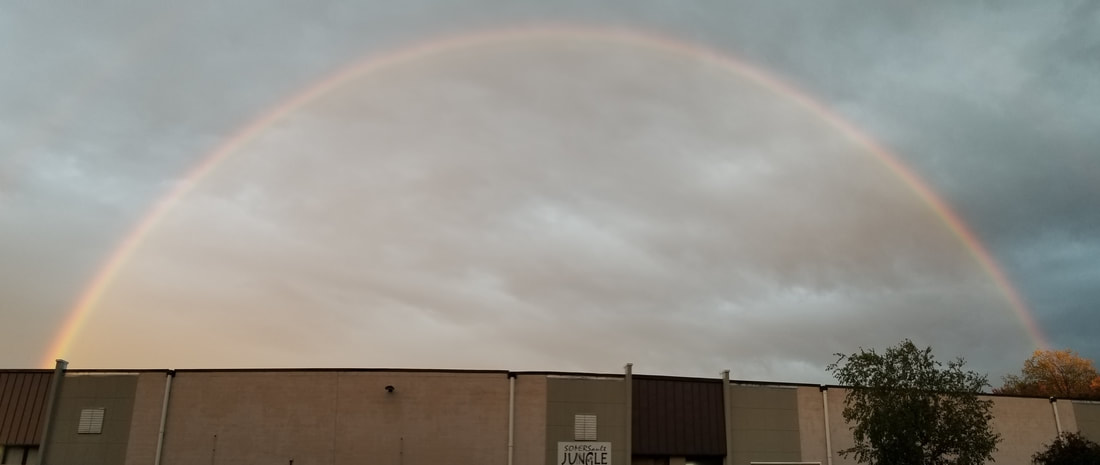 ---
2021-2022 PANDEMIC POLICY!
PLEASE BE SURE TO READ OUR PANDEMIC POLICY & PROCEDURES BELOW PRIOR TO ENROLLING. IN ORDER TO CONTINUE PROGRAMS THESE NEED TO BE FOLLOWED. THANK YOU!!
​PANDEMIC POLICY & PROCEDURES:
In the event of exposure, those considered close contact will be notified directly.

We would like to make you aware of our current PROCEDURES: Please check back for updates.
Everyone must log into their portal and sign waivers as well as read and agree to our pandemic policy & procedures PRIOR to coming into the first class.
Please be courteous that everyone has their own opinions on COVID-19 and has their own personal situations outside of gymnastics. The health and safety of our staff, customers, and families is our top priority. We realize that a lot of these new rules are in direct contradiction as to how we have modeled our business as a family and how we are raising our children. However, every family who returns to the gym needs to be on board with following these rules and discussing them with their children so that we can maintain the confidence and safety of all our families and ensure the future continuation of our programs. We are counting on our parents to help us meet the physical-distancing and personal hygiene recommendations set in place by the CDC and the State of Connecticut. We cannot stress how important it is for everyone to follow these rules. We hope that this is all temporary and before long we will be back to being a huge close Jungle Family!
If your child (or any family member) is not feeling well, please do not send them to the gym
. Anyone that has been in direct contact with a confirmed Covid-19 case, has a cough, shortness of breath, a sore throat, runny nose, nausea, vomiting, diarrhea, or a fever should not come to the gym. Please check with your doctor for testing and/or quarantine recommendations based on your situation.
We ask that all students use the restroom and wash their hands at home before leaving for the gym. Bathrooms will of course be available, but we would like to limit the use as much as possible. Please have them dressed and ready to go upon arrival.
We would like to continue to limit the number of people in the building at all times. In order to do this viewing areas will be closed and students should be

dropped off

. In the event that it is necessary to enter the facility,

only 1 family member

will be allowed in to speak with front desk or enter the parent's patio viewing area. Please do not bring siblings in. Visitors may not travel throughout the facility. Playrooms, tables, couches etc are currently closed. Please know that we are asking for everyone to help us with this for the safety of your children and to ensure the continuation of our ability to hold classes. The less people that are in the building=less possible exposure. PLEASE be considerate of this.
Please arrive on time for both drop off and pick up. Timing will be crucial in implementing a smooth transition. We will have staff assisting the children to and from the gym and parents. We also need to keep the flow of students to and from cars timely and safe.
Unvaccinated students should wear their own masks upon entering our facility and when they are NOT physically working out. (Enter, exit, rotating, using restrooms, etc). Parents are responsible for whether or not their child should be wearing a mask. We will continue to follow updates from the State of CT Health Department, the CIAC, and the CDC to ensure the safety of our athletes, staff, students, and families.
Shoes and belongings may now be placed in a cubbie. The children should then proceed to a 6' marked line on the lobby floor to wait for their teacher to bring their class into the gym. Before entering the gym they will all sanitize hands (or wash if preferred), and then go to warm up area to start class. We will also sanitize on the way out at the end of class.
For the safety of our gymnasts,
spotting WILL happen
.
Garage doors will be open as weather permits to have continuous flow of fresh air.
Hand sanitizing stations are available at entrance, exits, and throughout the gym and will be used.
We will limit the use of item sharing including chalk and props.
Floors will be vacuumed, and gym mats thoroughly sanitized every day.
Below is the list of items that will
need to be brought in with the student
.
Mask.
Non-leaking water bottle filled with PLAIN WATER ONLY-NO FLAVORS/SELTZERS/COLORS.
We have missed you all so much and look forward to seeing everyone. If at any point you have any questions of concerns, please reach out via email or phone to us.
Thank you!!
Bailey & Cathy
REGISTRATION IS DONE ONLINE!
SEE CLASS SCHEDULE PAGE.
We offer rolling enrollment-Join anytime!

We also offer a 25% sibling or 2nd class discount off of monthly tuition.

---
---
The JUNGLE'S GOT TALENT!
---
---
CONGRATULATIONS
TO OUR 3
2019 AAU NATIONAL
ALL-AROUND CHAMPIONS!!
---
CONGRATULATIONS
MOIRA LARENSEN
USAG LEVEL XCEL GOLD
STATE BARS CHAMPION,
STATE BEAM CHAMPION, &
STATE ALL-AROUND CHAMPION!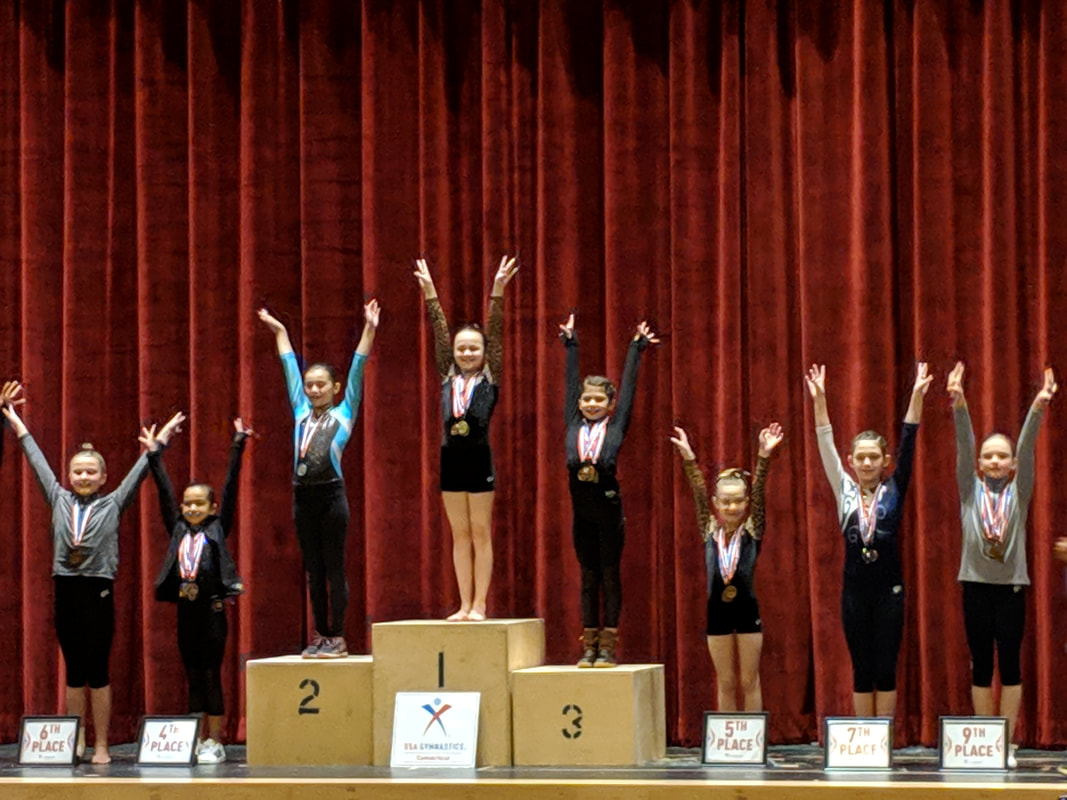 ---
CONGRATULATIONS
MADELYN McCARTHY
USAG LEVEL 3
STATE FLOOR CHAMPION &
STATE BARS CHAMPION!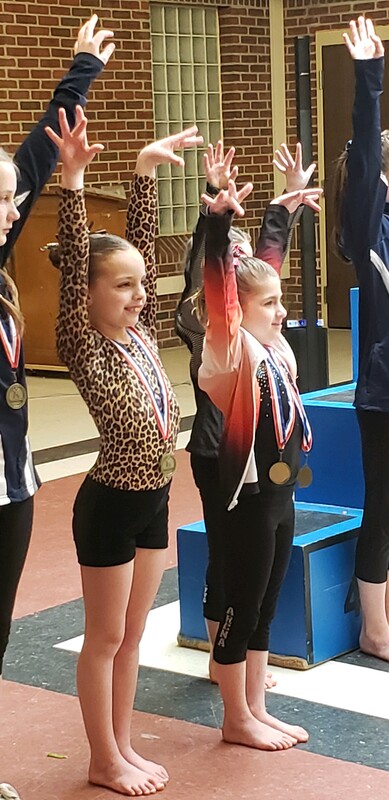 ---
CONGRATULATIONS
ISABELLA McCAFFREY
USAG LEVEL 7
STATE VAULT CHAMPION!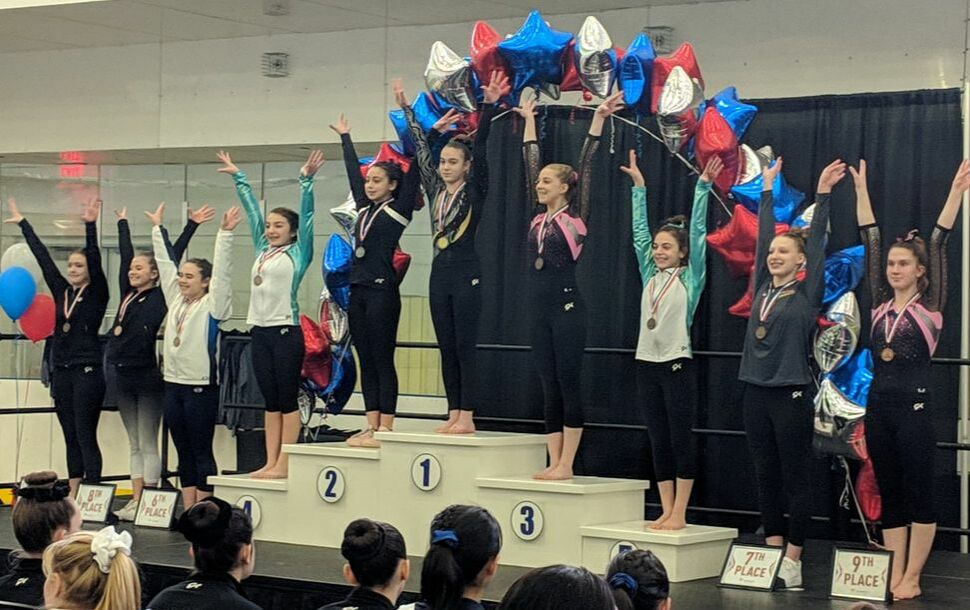 ---
CONGRATULATIONS
MADELINE COURTEMANCHE
USAG XCEL SILVER
​STATE FLOOR CHAMPION!

---
GREAT GIFT IDEA...
HOME GYMNASTICS EQUIPMENT.
​SEE EQUIPMENT PAGE
---
Our Mission Statement
SOMERSault Jungle Gymnastics, LLC will create a caring family
atmosphere for our members and their families to feel comfortable in. We will
provide a fun, safe place for kids to learn gymnastics and develop confidence and respect for themselves and others. We want our parents to feel good about the environment in which they have placed their child, as well as the physical and social benefits they will gain there.
We want our students to be proud of their achievements.

Owners: Bailey Russell & Cathy Mynahan